At last night's PANZ Book Design Awards, the Upstart Press Award for Best Non-Illustrated Book 2023 was won by A Fire in the Belly of Hineāmaru: A Collection of Narratives about Te Tai Tokerau Tūpuna and Ka Ngangana Tonu a Hineāmaru: He Kōrero Tuku Iho nō Te Tai Tokerau.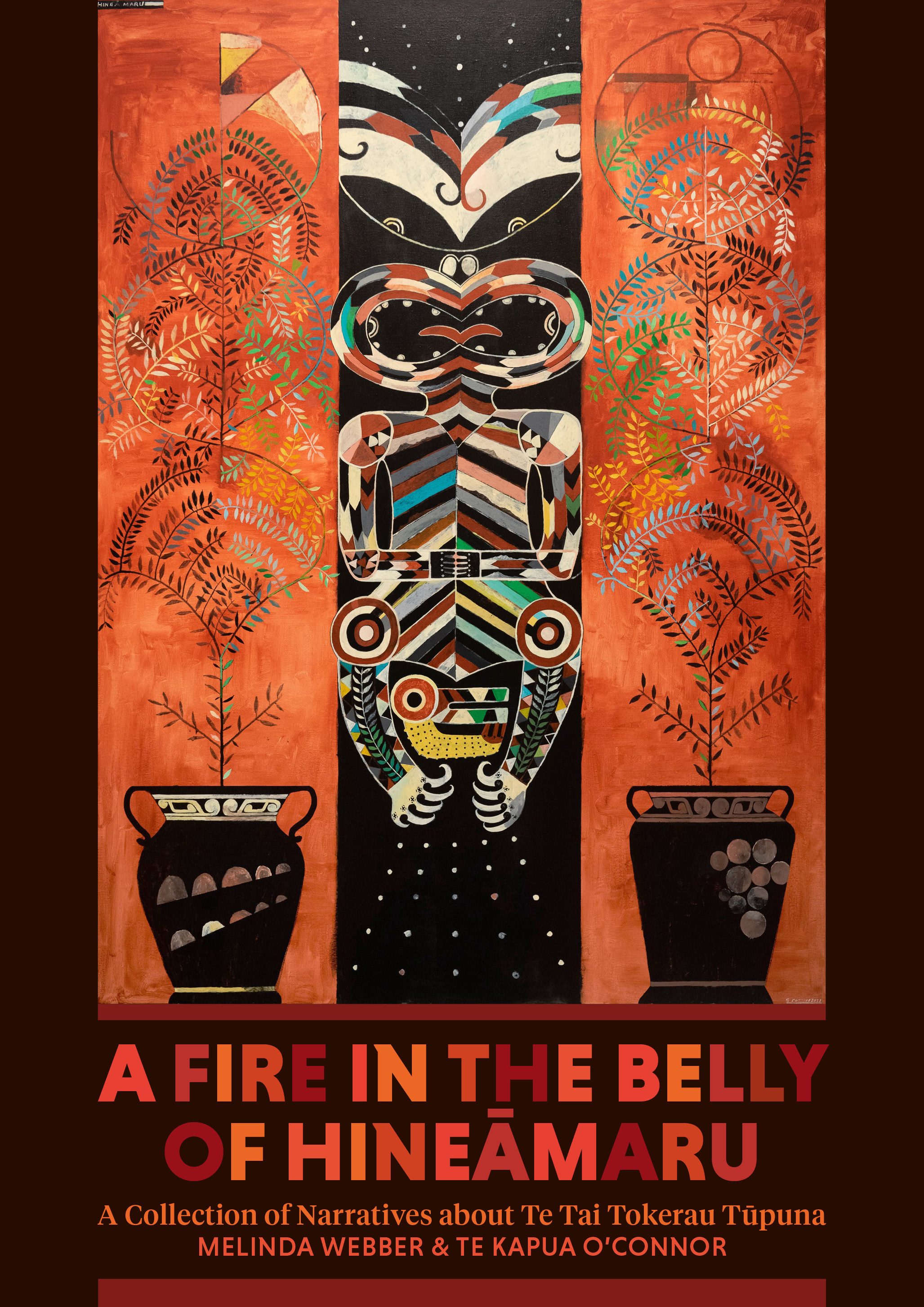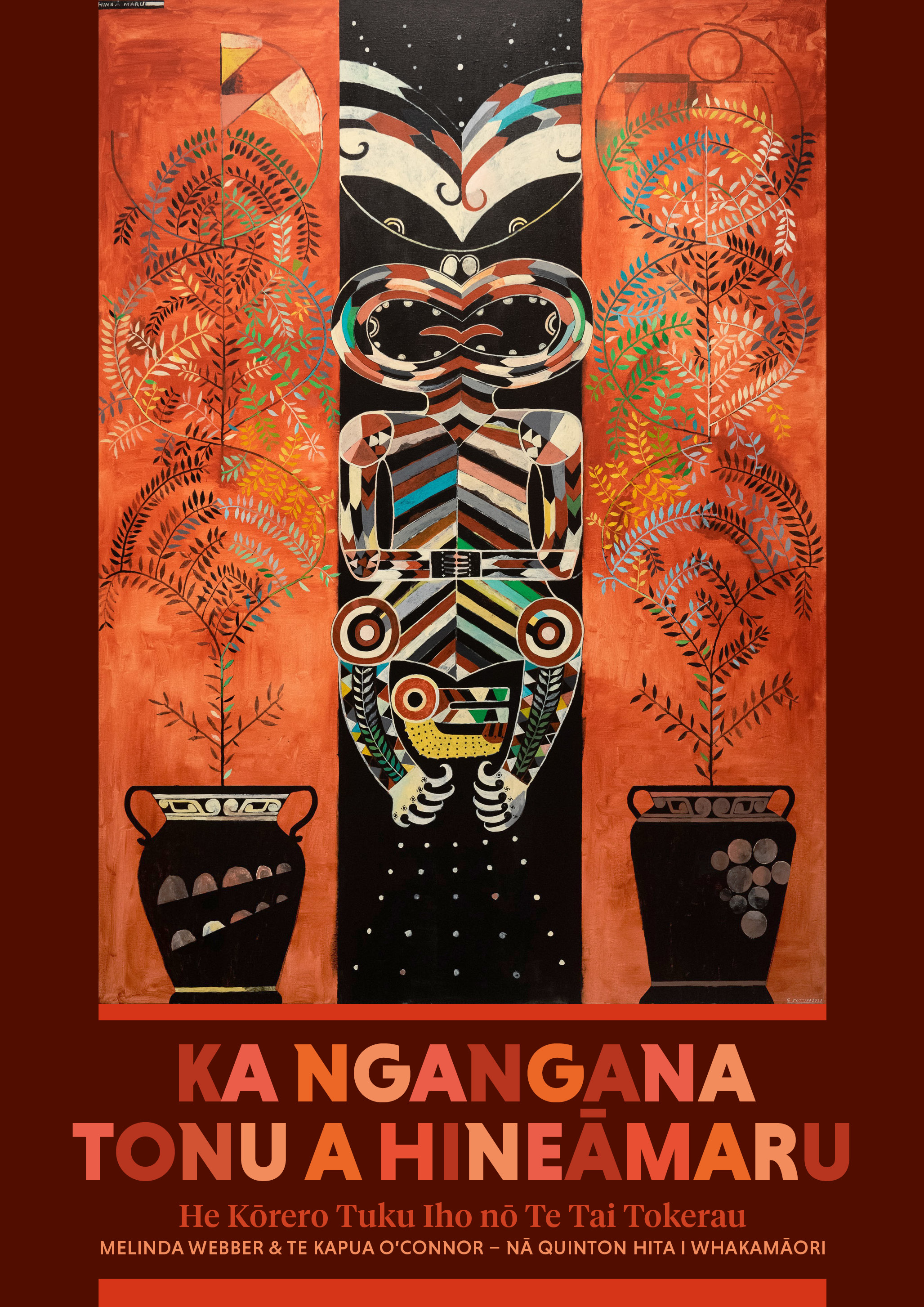 Congratulations to book designer Duncan Munro, Lucky Stairs Studio, for his work on these pukapuka, and to Shane Cotton for his custom artwork Hineāmaru created for the cover.
The judges' comments describe 'A beautiful pair of books – one in te reo, one in English. Shane Cotton's visually arresting artwork Hineāmaru is complimented by the alternating coloured letters of the fiery title type. The internal typography continues this visual theme with subtle tonally adjusted titles. The text is set at an easily readable size, and with considerable attention given to the tracking of every line, giving very consistent colour to every page.'
These two pukapuka, written by Melinda Webber and Te Kapua O'Conner with te reo Māori translation by Quinton Hita, share remarkable stories of twenty-four inspirational tūpuna of Te Tai Tokerau. The English language edition was also a shortlisted title in this year's Ockham New Zealand Book Awards.
Congratulations to all the other shortlisted designers and winners for being recognised in this year's PANZ Book Design Awards. For a full list of the results and to read the judges' comments, visit the PANZ website.